Canada's Delinquency Rate and Summer Savings
Canada's delinquency rate is facing the largest increase in almost two years. The reason is attributed to Canadians increasing their credit card debt and taking longer to pay off auto loans.
On June 11, 2019, the credit rating agency Equifax stated in a press release that Canada's average debt and delinquency rate has risen. Canada's delinquency rate increased 3.5 percent in the first quarter of 2019. In addition, the current average debt per Canadian consumer climbed to $71,300 compared to the first quarter of 2018.
The last time Canada experienced a delinquency rate increase to this extent was in the third quarter of 2016. This was discussed in a previous blog, Canada's Delinquency Rate.
A delinquency rate is measured by dividing the number of loans that have late payments with the total number of loans in circulation. Delinquency rates on loans are affected by credit quality and macroeconomic factors such as mortgage rates.
Spending Tips to Lower Canada's Delinquency Rate.
With summer here, it is impossible not to take advantage of the beautiful weather without spending some money. But, where there is a will, there is a way, and here is a great tip that will get you on your way to saving money this summer.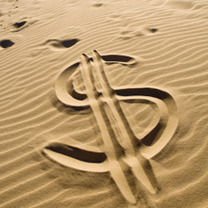 The easiest way to control spending is to start at the source. As soon as you receive any sum of money, a percentage of that money should be placed into savings. Whether or not the money is a present, tax return, bonus, or wage, a portion of that money should be saved. This money can now be placed towards bills, credit payments, mortgage payments, or even a rainy day.
By showing responsible repayment behaviour, you can contribute to lowering Canada's delinquency rate. If you are one of those individuals who attempts to make your minimum payments every month, you might have to start thinking about some assistance.
We Are Here to Help
We are Licensed Insolvency Trustees with the knowledge and experience to address any financial issue. Our expertise can address any financial challenges you may face, including managing credit and most importantly finding a way to reduce or eliminate overwhelming debt.
If you need help, you can contact us by emailing info@dodicklandau.ca or call us at 416 736 4357 (HELP). In addition, you can also book a free consultation with no obligations by filling out the contact form on our home page.
Make an appointment today for a custom-tailored solution specific to your situation. We look forward to assisting you.