Canadians Face Overwhelming Debt
Canadians are facing overwhelming debt while living paycheque to paycheque. As a result, over half (53 percent) of Canada's working population is living paycheque to paycheque, and one quarter is facing overwhelming debt. In addition, credit card debt increased four percent from 53 percent in 2018, to 57% in 2019. This was discovered through the results of a recent online survey issued by a national accounting firm.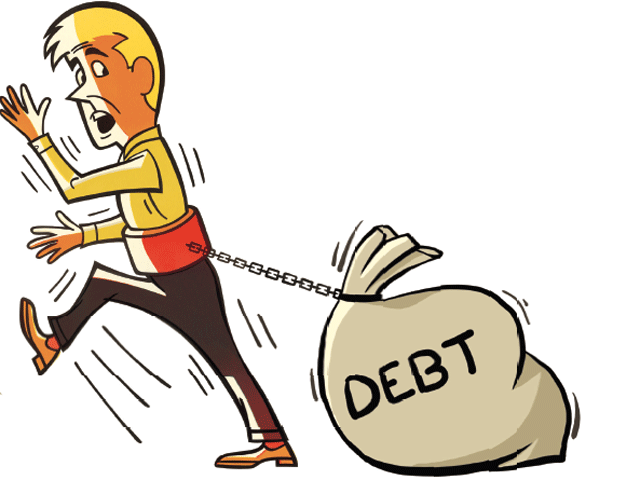 Back in September of 2016, the Canadian Payroll Association stated that 48 percent of the participants live paycheque to paycheque. This was talked about in our past blog, "HOT TIPS ON HOW TO TAKE ON DEBT". This means that over the last three years, the number of  Canadians who live pay cheque to pay cheque has been steadily increasing.
When applying this data to Statistics Canada Labour Force numbers, the impact of these numbers can be better understood. As a result, 9.658 million Canadians live paycheque to paycheque, and 4.829 million are facing overwhelming debt. Facing overwhelming debt and living paycheque to paycheque is not a comfortable situation for anyone to be in.
THE IMPACT OF OVERWHELMING DEBT
Being financially uncomfortable can impact your day-to-day performance. This was proven in a study conducted on behalf of the Chartered Professional Accountant (CPA) organization. The study result's found that 43 percent of Canadians are being affected by stress felt from their personal financial situations.
Consequently, the stress felt from your personal financial situation can potentially distract you for over 40 minutes a day. That means that by being distracted for 40 minutes a day, your productivity is reduced by 8.1 percent based on an 8 hour workday. Having your work performance affected by overwhelming debt can potentially lead to more severe issues.
WE ARE HERE TO HELP
If you find that you are in debt and living paycheque to paycheque, then you need to start acting. By getting your finances on track, you can start focusing on achieving the next financial goal to financial happiness. And, like any task, it is better to get help, instead of facing it alone.
We are Licensed Insolvency Trustees with the knowledge and experience to address any financial issue. Our expertise can address most financial challenges you may face, including managing credit and most importantly finding a way to reduce or eliminate overwhelming debt.
If you need help, you can contact us by emailing info@dodicklandau.ca or call us at 416 736 4357 (HELP). In addition, you can also book a free consultation with no obligations by filling out the contact form on our home page.
Make an appointment today for a custom-tailored solution specific to your situation. We look forward to assisting you.